By Rory Morrow- Deputy and Sports Editor
Despite the many controversies that threatened to engulf the Premier League at times, in an eerily empty, ball-sanitized, greed dominated, frankly vibe-less cathedral of last season, there was one more positive anomaly. Only four managers were sacked during the whole season. Even though the sack-em-hire-em scattergun at Watford was absent, this still strikes me as upliftingly strange. "Strange", you may cry in confusion, droopy eyelids strained open. Well yeah. Especially given the last two weeks has seen the Premier League's managerial merry-go-round once more in full flow.
So far this season, five (that's right, one more than in the entirety of last season) managers have been sacked whilst Ole Gunnar Solskjaer (and even to a far lesser extent, Marcelo Bielsa) teetered uncertainly at the edge of an unstable plank they had been pressured onto. It is not just the number of sackings so far but the recent acceleration of them. On Monday 1st November, Nuno Espirito Santo was sacked by Tottenham's hard-nosed chairman Daniel Levy. A mere five and six days later, the long-serving pair (three and four years respectively) of Norwich's Daniel Farke and Aston Villa's Dean Smith had been bundled out following unconvincing starts to the season. Prior to this, Watford had, unsurprisingly, surprised us all, departing with Xisco Munoz despite a reasonable tally of seven points from seven games for a newly promoted club. And in between all this mayhem was poor old Steve Bruce. One game into the new Saudi-owned club regime and Bruce was shown the door after repeated fan abuse, rather misrepresentative Rafael Benitez comparisons and frequent un-cooperation from tyrant Mike Ashley. Its almost baffling to comprehend that a mere three weeks ago both Steve Bruce and Nuno were involved in the celebratory Toon atmosphere and that Harry Kane's sole league goal under the Portuguese was being rooted as a hopeful spark to his tenure. Ah, good old hindsight eh.
It is worth acknowledging as well that in the cases of Bruce and Nuno, whilst they themselves made mistakes, the core issues and root of dissatisfaction ultimately lie higher up in its structural (or lack of) system. Bruce was treated as an apocalyptic time-bomb following the messiah Rafa's voluntary exit whereas Nuno's star player was reportedly skiving training to try and force a transfer to Manchester City. Talk about nice to meet you. Although, in Kane's defence, prior to this summer, he has been a model of blended world-class finishing and professionalism for club and country. Those on high at Old Trafford silenced the ESL-prompted Glazers rebellion with the allure of Cristiano Ronaldo but Solskajer's continued tactical naivety, and inferiority has been comprehensively shown up the appalling 5-0 and languid 2-0 home defeats to Liverpool and Manchester City. So Ole soldiers on, the Glazers seemingly the only people in football unaware of the in-joke allegiance from other clubs to not humiliate United, thus keeping Solskjaer in. Levy may be trying to hide beneath another new manager in Antonio Conte, but he has at least made (another) active change to a club in stark decline and falling below expectations. Ring any bells, Glazers?
The oddity is that the sacking "spree" didn't materialise until almost hallway through the season. West Brom's Slaven Bilic, rather like Farke this season after Norwich's first win at Brentford, had been expected to be dismissed but certainly not after a rare, highly creditable draw at Manchester City. Whilst the Frank Lampard divorce from Chelsea did provide our lockdown January scandal. Although, seeing as his replacement, Thomas Tuchel did win the Champions League, it looks like the right decision. Perhaps the wrong choice for Lampard came in actually accepting the manager's reigns at his fairytale job too soon. Like a man dressed in a red suit and white beard trying to fly (really, control) Santa's actual sleigh, the romanticism of Lampard's appointment was perhaps always too good to be true.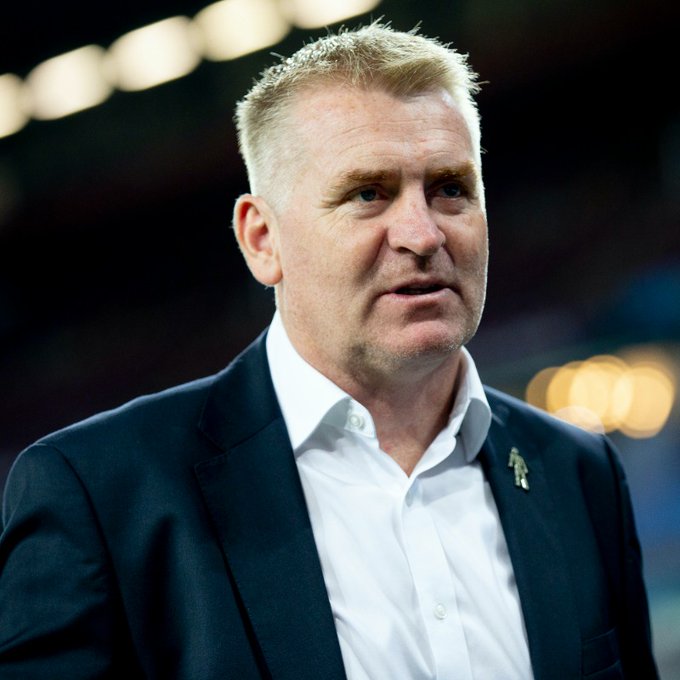 There is an air of inevitable sadness around Wilder, Farke and Smith, victims of high expectations that year on year, continued to grow despite key losses. In Sheffield United's second season syndrome, Wilder was deprived of stalwarts Dean Henderson and Chris Basham. Farke meanwhile had a lot of individual jigsaw pieces bought for him without ever seeing what the completed picture should look like. Smith, without Jack Grealish's inventive brilliance and points-saving genius increasingly resembled a team that had lost only its best player but also a crucial leader, the established talisman, short socks resembling candle shoots of light in Villa's dark days. Tyrone Mings is undoubtedly a leader but the uncertainty in his wayward performances and subsequent demoting (to the bench against West Ham) reflected a lack of complete faith. All three, rather like Sean Dyche at Burnley, have built superb legacies and ultimately can be assessed as overseeing successful tenures, full of progress and memories. The 7-2 thrashing of Liverpool, promotion cruises and almost European qualifications stand out as spectacular achievements.
The 2019/2020 season saw seven managers depart throughout the season, but three clubs began with a new man at the helm. Remember Maurizio Sarri? Watford were responsible for three of those to be fair so Claudio Ranieri could be excused for feeling a tad insecure. Even if he hadn't been sacked, Smith would've merely been clinging on, like the majority of others to the deranged roundabout of inconsistency and panic decisions. Solskjaer survives again but truth be told, he may soon have to admit he is too easily dizzied to continue. Managers cling on, some are remorsely kicked off, others gently helped down but, on the omens, thus far the Premier League's managerial-merry-go-round is once again operating at full, deliriously childish speed.